About Us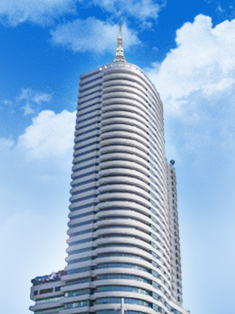 The Paragon Plaza Condominium Corporation (PPCC) is a non-stock; non-profit organization incorporated and organized to hold ownership of the common areas of Paragon Plaza Building pursuant to the provisions of Republic Act 4726, otherwise known as the Condominium Act. It was registered with the Securities and Exchange Commission (SEC) on October 21, 1999. Its primary purpose is to manage, administer, maintain and preserve in good and habitable condition the Condominium and to promote the welfare and safety of all occupants therein.
A Board of Directors elected among the unit owners oversees the management and sets policies for the Corporation. On the same year the Corporation was registered, PPCC engaged the services of a professional property management company – Century Properties Management, Inc (CPMI) – to handle the general administration and management of the day to day operations of the building. From then on, CPMI has assigned a Property Manager on site to formulate policies and procedures tailor-fitted to the building's operational requirements and to assist unit owners and tenants with their occupancy requirements and their concerns regarding building management, house rules, operation and maintenance, budgeting and assessments among others. Complemented by an able team of organic and inorganic personnel, the Property Manager has provided the building occupants with sound finance administration, strict security and safety measures, satisfactory building services and maintenance and good quality janitorial and housekeeping services.
Any person or entity, who is a registered owner of a unit or units of the Condominium Project with the Registry of Deeds of Mandaluyong City, shall automatically be a member of the Corporation.
Par•a•gon (Paeregon, Paeregen)
a model of perfection*
a model beyond comparison*
a perfect diamond of at least 100 carats(*Merriam Webster)
a towering 42-storey edifice destined to be the tallest man-made landmark to dominate the whole stretch of Epifanio De Los Santos Avenue(EDSA).
The most sophisticated residential-office-commercial community where all units have an uninterrupted view of either Laguna Bay, the city of Makati, the Marikina mountain ranges, or Manila Bay.
The most convenient urban residence centrally-located within diverse commercial and business establishments that are mere walking distances.
Paragon Plaza: All these and much more…
THE DYNAMIC DEVELOPMENT CONCEPT
Paragon Plaza is similar to the beautiful qualities of precious jewels: a rough gemstone crafted by nature, perfected by the hands of man.
This 3,000-square meter area mixed-use development draws inspiration from the very name itself-the zenith of one's search for unequaled excellence and elegance stops here.
It is a 42-storey residential-commercial-office community consistently patterned after Fil-Estate's innovative development concept of convenience and security.
Paragon Plaza boasts of areas reserved for commercial spaces, one of its levels becoming a haven for a prime bank with ATM facilities.
Several floors have been reserved to accommodate ultra-modern offices ready to face the economic wave of the next century.
All commercial and office spaces considered as a whole, have been dubbed as the Interior Center, a conglomerate of the captains of the building and interior design industries: included in these floors are a comucopia of builders, trade contractors, interior suppliers and manufacturers, fixtures, furniture's, architects and engineers.
All design and building needs available at your back and call-all under one roof.
AN UNPARALLELED DESIGN CONCEPT
Occupying the highest point of Epifanio De Los Santos Avenue (EDSA), Paragon Plaza cuts an imposing figure across the vast expanse of the city scape. Unlike other structures having one definite shape or figure-thus presenting a conventional or "drab" style-The Plaza's architectural design transcends the traditional look by incorporating all 3 primary design shapes to achieve a distinct look: rectangles, spheres, triangles have all come into play in Paragon Plaza's edifice.
Ensuring absolute measurement precision through the use of high-powered computers for virtually error-free computations in the formulation and design of all Paragon Plaza plans.
THE PREMIER LOCATION
Paragon Plaza is conveniently settled right at the heart of what is considered as the metropolis most precious of locations: Reliance Street, Mandaluyong City, fronting the Epifanio De Los Santos (EDSA), a site referred to as the "blue-chip" in real estate circles.
In terms of land values and accessibility, Paragon Plaza is indisputably at the center of every conceivable major business social, and entertainment requirements.
A rarity even among real estate's gems: Paragon Plaza is nestled along EDSA, suitably at the highest point of the city landscape.
With its 42-storey splendor, the country's prime architectural landmark has a perpetual view of Laguna Bay, Manila Bay, Makati, Pasay, Pasig or Marikina.
Its nearness is so total, Paragon Plaza is at the convergence point of those going to and from Makati, Manila and Quezon City through Shaw Boulevard and Pioneer Sreet.
To further enhance the property's solid reputation as the pulse beat of accessibility-nearing 100% completion is a major arterial road network cutting through nearby Pioner Street; the recently constructed underpass will effectively ease traffic flow and present an alternative route to Makati.
Southbound motorists using the near complete Circumferential Road 5(C-5) will find themselves able to transverse through a tunnel underpass cutting through Pioneer Street and thus get to their destinations at a faster pace.
The C-5 is the government's 45-kilometer urban road project stretching from the Cavite Coastal Road to the Radial Road 10(R-10) in the Malabon-Navotas area.
The C-5 aims to relieve EDSA of traffic congestion, and every place the C-5 transverses is sure to experience a dramatic increase in land values and marketability; thus the unlimited benefits for Paragon Plaza, aside from accessibility from all points.
Such traffic way is a welcome development that further puts Paragon Plaza at the pedestal boosting its location to be one of the primmest among prime in the industry. Aside from eliminating cumbersome traffic problems, Paragon Plaza's envious position elevates land prices to peak levels due to its nearness to major services.
Preparations are in full swing so that a Shaw Boulevard flyover will soon be a reality; its completion will mark The Plaza not only as a city landmark, but one of the ultimates of accessibility.
Another point to consider is the recent initiative to construct the newest Light Rail Transit-3(LRT-3) route, slicing through the stretch of EDSA, providing major public transport to and from Paragon Plaza.
Commuters will also find it convenient as the property fronts a pedestrian overpass leading straight to Paragon Plaza.
24-hour transportation services are ready available.
Its residential value makes it the most ideal of investments because it's surrounding areas are in the process of bullish development.
Its growth returns-of-investment (RO) has nowhere to go but straight up. This is due to the fact that land prices, especially in a booming economic zone like Mandaluyong City, will continue to soar as major industries and residential hubs sprout all over.
PREMIUM IN "STRUCTURAL INTEGRITY"
Paragon Plaza is also a blend of earthquake-resistant features with its "structural integrity": The Plaza manifests a meticulous attention in bringing together a magnificent monument that is made even safer than ordinary standards against earthquakes.
The Plaza rests on a "single foundation "thus preventing undue frameworks stress during earthquakes.
This "floating foundation" simply makes the edifice "sway" at times of tremors in order to prevent substantial damages.
Another earthquake-resistant measure is the very foundation where The Plaza sits-on a very hard rock stratum of pure adobe: thus Paragon Plaza can take even 15,000 pounds of load per square foot. This means that motions induced by shocks are dissipated or evenly spread out at its frameworks; thus preventing structural collapse.
This 42-storey monument is also reinforced by high-strength concrete from roof to base; concrete that can take pressures up to 6,000 per square inch (psi), which is relatively high by industry standards(other normally use 3,000psi).
Equally formidable is the Plaza's 60,000 psi steel component-other buildings use only 40,000 psi-making this Reliance Street landmark an embodiment of security and protection.
PURE VALUE AT PARAGON PLAZA
No other residential community in the area has comfort-laden features than those assembled at Paragon Plaza.
Unique with its Amenities, it is a facilities hub geared towards absolute rest and relaxation for the ultra-discriminating.
Located with Paragon Plaza's confines, the facilities level or Amenities Center includes a swimming pool, men's and women's locker rooms, indoor spa, 2 massage rooms, sauna and multi-purpose function rooms.
A gymnasium provides hours of muscle-stretching amid a commanding view of the whole Makati landscape.
The Amenities Center has select residential units with immediate access right beside the Center's immeasurable pleasures.
Another consideration is its "special units": 2-storey 2-bedroom and 3-bedroom units make Paragon Plaza living one of-a-kind.
Several special units are located adjacent to the 15th floor: these ultra-chic units will have its own entrance and each resident on this special unit will be given their own entrance key to ensure absolute privacy-aside from having one grandiose garden as your backyard, you are treated to a carefree but secluded pleasure only at the Plaza.
With residential units perched starting at the 15th floor, noise levels below are reduced to heights above manageable levels, giving residents oasis tranquility simply perfect as a cure-all for the wear-and-tear of fast paced urban living.
At the 37th floor is the Orion Square or View deck, an area reserved for breathtaking views at daytime and a place for social functions and stargazing at night.
Modern features right at your disposal with its audio entry phone system, closed circuit television system (CCTV), and cable ready system.
For fire protection, Paragon Plaza houses the sophisticated "Addressable Fire Alarm System".
The "Addressable Fire Alarm System" is a high-tech fire alarm that has addressable zoning: a special control panel isolates the source of a blaze with pinpoint precision, determining the exact spot where the fire emanates, unlike other current systems that only provide the floor where the fire has started.
Paragon Plaza even has its own reservoir for firefighting emergencies.
With its elevation, residents and visitors will be provided with a noise-free environ as residential suites are placed well above traffic noise levels.
Residents are spared of pollution because Paragon Plaza is strategically located at the highest point in EDSA: noxious gases settle only at ground levels, thus making your residential enclave almost pollution free.
15th Flr., Administration Office, Reliance St., corner EDSA, Mandaluyong City
Tel. No.: 8636-4933
Telefax: 8636-4958